PrZen/33285381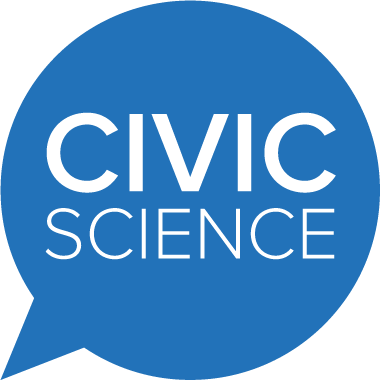 Media Industry Leader Bringing Valuable Expertise as Company's Platform Continues to Scale
PITTSBURGH
-
Jan. 30, 2019
-
PrZen
-- Consumer and media analytics company, CivicScience, today announced the addition of Colleen Fahey Rush to its Board of Directors. Ms. Rush currently serves as Executive Vice President, Insights and Audience Science, and Chief Research Officer of Viacom Media Networks at Viacom Inc.
Ms. Rush joins media stalwarts McClatchy, Cox, and Schurz, along with market research company, the NPD Group and Cambridge Ventures on the CivicScience Board. The addition of Fahey Rush gives CivicScience a unique cross-dimensional view of the rapidly-changing media and advertising landscape.
CivicScience is looking to build on its already-stellar list of media clients including the largest broadcast networks, digital publishers, movie and TV studios, and telecom conglomerates. CivicScience provides those clients with responsibly-farmed data and insights to improve audience engagement, advertising and subscription sales, and content creation.
"Colleen is exactly the kind of person we need to strengthen CivicScience's reach and expertise in the cross-platform media space," said John Dick, CivicScience CEO. "She is truly a legend in the market research industry and her insight will take our products and growth to a new level."
At Viacom, Ms. Rush leads the company's efforts to harmonize and leverage media analytics and consumer insights across Viacom's premier global portfolio of entertainment brands, including MTV, Comedy Central, Nickelodeon and BET. She also oversees the prioritization and resourcing of advanced digital products and solutions in service of Viacom's brands.
Ms. Rush began her career at CBS, holding a series of positions at the company's O&Os and broadcast network. She went on to serve as Director of Research at Telemundo, before becoming Associate Partner and Director of Research at J. Walter Thompson. She served as the chairman of the board of the Advertising Research Foundation (ARF), was a founding member and chairman of the executive committee for the Coalition for Innovative Media Measurement (CIMM) and is currently on the Board of Trustees for the ARF.
"I'm thrilled to join the CivicScience board and help sculpt the future of one of the most exciting and trusted consumer research platforms in the industry right now," said Ms. Rush. "CivicScience has limitless potential as media companies and advertisers look for more responsible, ethically-sourced data to drive their business."
CivicScience is a next-generation consumer and media analytics company. CivicScience provides strategic insight services to decision-makers at the largest brands, media companies, and investment firms in the world while giving consumers a trusted, convenient way to affect change. Through a proprietary polling and analytics platform, CivicScience studies consumers and markets across thousands of dimensions, from macro forces to brand-specific trends, and how they relate. CivicScience helps companies make winning bets on the future, hone go-to-market strategy, and reduce marketing waste. For more information, please visit
https://civicscience.com
.
Source: CivicScience
---
0 Comments