PrZen/33439141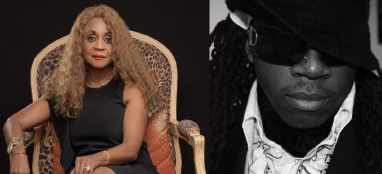 NEW YORK
-
PrZen
-- Big Apple businesswoman EUGENIA FOXWORTH has brought fashion, art, quality real estate properties for years in New York and many parts of the world, along with her leadership as the elected president of the International Real Estate Federation for the USA.
Ms. Foxworth discusses the previous mentioned topics and more with the movers and shakers of those worlds on her twice weekly podcast series, THE FOXWORTH THEORY streamed live on its own network found on
www.thefoxworththeory.com
On Tuesday, January 18
th
and Thursday January 20
th
at 9 pm ET, Ms. Foxworth presents a two-part interview with fashion/couture designer TAMIL ROBINSON, who went from learning sketching in school to creating a variety of accessories, footwear and clothing. Through his company, TRG (Tamil Robinson Group), he's created partnerships with businesses to further his vision of creating fine apparel. Tamil's clothing and footwear lines have earned praise in the fashion world and on the runways.
For inquiries, go to
pr@thefoxworththeory.com
Source: Double XXposure Media Relations
---
0 Comments