PrZen/33469929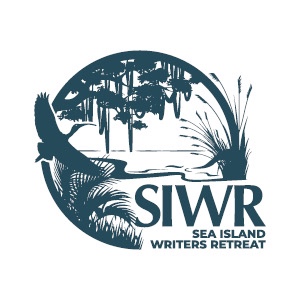 ATLANTA
-
PrZen
-- Are you an emerging author, poet or screenwriter looking to fine tune your writing? The
Sea Island Writers Retreat
(SIWR),
powered
by
chromatic black™
will present three live virtual workshops to help emerging writers, poets, playwrights and screenwriters develop acclaimed works of fiction, non-fiction and poetry.
The 2022 Sea Island Writers Retreat founder and director Tina McElroy Ansa will lead writers through guided workshops and one-on-one instruction. Here's the 411 about these writing sessions leading up to the four day retreat.
Have you been thinking about writing a first book for awhile? Are you wondering how to get started writing your first piece of fiction or nonfiction? Join this virtual course and review the ABC's of writing with best-selling novelist and teacher Tina McElroy Ansa.
This virtual session will explore the creative writing process, as well as help writers learn how to write and think like a professional.
Admission is FREE.
Author and teacher Tina McElroy Ansa hosts a virtual discussion focusing on the fast-growing and influential genre of Speculative Fiction. This virtual session delves into the art of creating science fiction, futurism, Afrofuturism and Horror filmmaking.
Admission ranges from complementary to $50.
Want to learn how to move your masterpiece to a film adaptation? Join this interactive virtual session with Tina McElroy Ansa to learn the ins and outs of converting your book to a film screen adaptation.
Admission ranges from complementary to $50.
"We are pleased to help convene space for the cultivation of black writers in partnership with Tina McElroy Ansa
"
Angela Harmon, co-founder, president, an emmy-nominated producer, storyteller, filmmaker and creative director,
chromatic black™
Visit
Sea Island Writers Retreat
for more information about the writing workshops
# # #
About Sea Island Writers Retreat
Founded in 2004, The Sea Island Writers Retreat provides emerging and other women writers of color with four days of uninterrupted writer's a haven for creativity. The retreat will share endless opportunities for writers to network and learn from best-selling and award-winning writers to help fine tune writing, editing and reviewing works in progress.
About
chromatic black™
chromatic black™
is a collective of 10,000 +/- artist-activists across a spectrum of creative disciplines. our vision - is the reclamation of
STORY
as a public common. At the core of our vision is a deep and firm commitment to knowledge as a means of building cultural power and advancing transformative justice.
Our mission
is the disruption of the master narrative with good storytelling. We understand the master narrative as structural violence in all of its many mutations. We are storytellers and we use our artistic platforms – art, education, film, television, live and digital entertainment – to bring about cultural change, utilizing movement intelligence to disseminate unifying narratives to combat structural violence.
By amplifying futuristic perspectives on intergenerational well-being, we seek to introduce counter-narratives to the conventional perspectives that normally dominate mainstream airwaves.
Since our inception,
chromatic black™
has supported artistry and amplified strategic campaigns by partnering with filmmakers, creative entrepreneurs, movement leaders, cultural bearers, and creative place makers.
Source: Chromatic Black
---
0 Comments