PrZen/33483646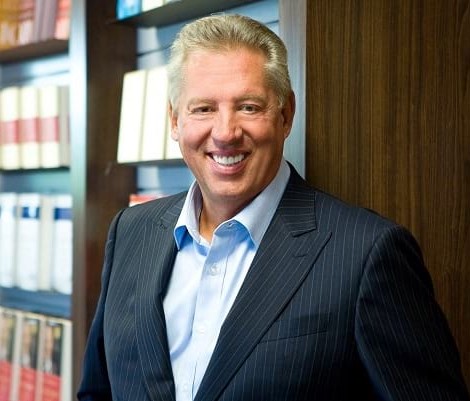 ST. LOUIS
-
PrZen
-- John Maxwell, #1 New York Times bestselling author, speaker and coach, announces the launch of the Maxwell Corporate Leadership Facilitator Program.
Launched in conjunction with Maxwell Leadership, the program leverages John Maxwell's 50+ years of developing leadership content and is designed to meet the challenges facing today's corporate leadership teams.
This program will help participants fix culture and people problems, learn how to attract, retain and develop talent so they want to stay, and help them hone their own skills to become better leaders as they add more value to their organization.
Facilitators will be able to improve their facilitation and coaching skills without the need of creating content on their own. They will be able to discover their unique gifts and talents, and turn them into impactful skills for leadership. They will learn and understand the benefits of transformational and transactional leadership and how to use them for organizational impact.
"In this environment, we want to help executives become inclusive leaders. As the workforce grows more diverse, leadership needs to drive engagement by appreciating and tapping into each other's differences," Maxell said.
"Most of us have different experiences, different gifts, and different skill sets," Maxwell added. "Leaders need to understand and value their people, creating a unity of vision where everyone, no matter their background, is pulling in the same direction. This program will help you create the strategy to help improve your culture and generate measurable results."
Mark Cole, CEO of Maxwell Leadership said, "Our goal is to cultivate transformational leaders, those who are not people who relish their job title or positional authority. They're not necessarily the best speakers or most charismatic personalities. Yet they thrive in organizations we work with such as Microsoft, Centers for Disease Control and Prevention, Colonial Life, Durabilt and more."
Cole added, "These leaders have prepared themselves to adapt because they see things differently, listen differently and think differently. In this age of the Great Resignation, transformational leaders need to find, cultivate and empower emerging leaders. They must discover what these talented individuals need to do to do their best work. It begins with a keen understanding of this moment and teaching these skills is what this program is all about."
To learn about the Maxwell Corporate Leadership Facilitator Program visit
https://go.maxwellleadership.com/talk-corp
About Maxwell Leadership
John Maxwell has sold more than 30 million business books in 50 languages. He has been identified as the #1 leader in business by the American Management Association and the most influential leadership expert in the world by Business Insider and Inc. magazine. He is the founder of the John Maxwell Company, The John Maxwell Team, EQUIP, and the John Maxwell Leadership Foundation, organizations that have trained millions of leaders from every country in the world.
https://maxwellleadership.com
Source: Maxwell Leadership
---
0 Comments