PrZen/33500984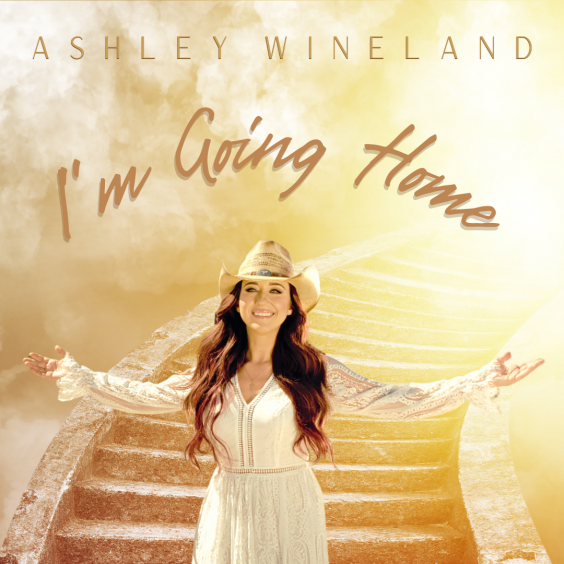 GLENDALE, Ariz. & NASHVILLE, Tenn.
-
PrZen
-- It has been announced by her management team that national touring country music singer/songwriter Ashley Wineland will be releasing the single "I'm Going Home" from her album "I'm Gonna Ride." The meaningful ballad was recorded in both English and Spanish. The English rendition will be available on all music service outlets on April 5, 2023, and will be followed by an accompanying music video.
Regarding "I'm Going Home," Wineland states, "This song came to life during a time that I was experiencing heartache. By writing this song, I found the peace that I was seeking. There's so much depth and meaning within 'I'm Going Home,' yet, I don't want to influence how people interpret the message by describing my personal relationship with the song. Rather, I am looking forward to hearing how others connect with the song and what memories and experiences they reconnect with when listening to this song. My hope is for 'I'm Going Home' to bring as much peace, hope, and healing for others as it did for me.
Wineland embarks on a national tour on March 31, 2023. You can view her entire tour schedule at her website
www.ashleywineland.com
.
Regarding her 2023 tour, Wineland shares, "What I love about a new tour season is that every year our locales, routes, and events grow larger than the year before! It is such an honor to be a part of so many different communities across the United States and to bring each of them the unique opportunity of connecting with one another while enjoying my show."
She continues, "As with every tour, audience members can expect to experience a high-energy show that's full of country music and good times! My goal is to always create a space where everyone can be fully present and enjoy a fun time with those around them."
With several national tours under her belt that captivated audiences across the U.S., Ashley Wineland has become a favorite at venues and festivals, a frequent guest on television and radio shows alike and is often the subject of newspapers, magazine articles, and top music blogs. Her voracious vocals, relatable demeanor, and soulful sound have left an indelible impression. Along the way in her musical journey, this diminutive girl-next-door with a voice and heart as vast and vibrant as the Arizona desert has amassed a dedicated global fanbase, along with a colossal following of over 800K on social media. Possessing the impassioned spirit of an old-world troubadour, Ashley's enthralling songs strike a chord of authenticity while capturing the heartbeat of the heartland.
For media inquiries and interviews, contact Kiki Plesha at
kiki@ashleywineland.com
.
Source: Ashley Wineland
---
0 Comments