PrZen/33523975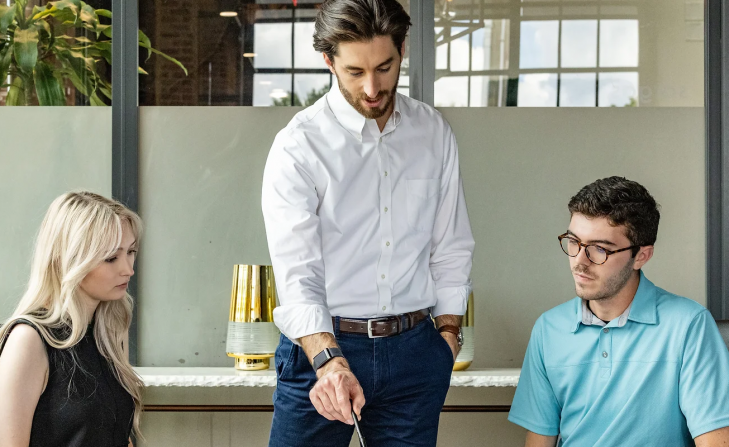 Design Build emerges as the leading solution on functional, design-first homes that meet the needs of today's real estate market.
CHARLESTON, S.C.
-
PrZen
-- As housing demand continues to outpace supply in the Carolinas, design-build firms offer new, creative solutions to buyers and existing homeowners alike. In design-build, the designer is the builder, a single individual who leads each project from ideation through the integrated delivery of architectural and construction services.
Design-Build Redefines Luxury
Design-build firms are helping homeowners achieve their dream homes, even in challenging circumstances. For example, they can help renovate or add on to existing homes, assist with challenging land builds, and build creatively within specific spaces. They also offer the perfect solution for buyers who want to maintain the historic look of their homes while blending in modern touches—an emerging trend in places like Charleston and Greenville.
"The limitations of the current housing market and the increase in regulations make it feel next to impossible to find or build the perfect home," said Calvin Wright, owner of CW Design Works, a leading design-build firm in the Carolinas. "And it requires creative solutions. It's more important than ever to have someone who truly understands the construction side of things and can advise—and problem-solve—from Day One, even before the property is purchased."
So why has the Design-Build process taken the real estate industry by storm? A few key factors include:
Single point of contact: In a design-build project, the client has a single point of contact for both design and construction. This can streamline the process and make it easier to resolve any issues that arise.
Collaboration: Design-build teams are typically more collaborative than traditional design-bid-build teams. This can lead to better communication and a more unified vision for the project.
Early cost estimates: Design-build teams can provide early cost estimates, which can help clients and teams budget effectively.
Reduced risk: Design-build teams are responsible for both the design and construction of the project, which reduces the risk for the client.
Faster completion times: Design-build projects can often be completed faster than traditional design-bid-build projects. This is because the design and construction phases overlap, rather than occurring sequentially.
Design-Build Creates an ROI for City Leaders
Design-build firms also play an important role in elevating the overall look and feel of communities. By providing integrated design and construction services, they help ensure that new and renovated homes are well-designed and compatible with the surrounding environment. This can lead to increased property values, a stronger sense of community pride, and a more attractive destination for businesses and tourists.
"Design-build firms can help city leaders create a more vibrant and livable community for everyone," said Wright. "When homes are well-designed and attractive, it makes the entire city more appealing. And that can lead to all sorts of benefits, from economic growth to improved quality of life."
For Carolina residents looking for a solution in this unprecedented market, design-build is becoming the leading option to consider. With its many benefits, design-build can help achieve project goals on time and within budget. To discover more about the process, visit
https://www.cwdesignworks.com/
About CW Design Works
CW Design Works is a full-service design-build firm serving the Carolinas and Southeast region. With a team of experts in every step of the design-build process, CW Design Works ensures that every client's vision comes to life exactly as imagined. They provide integrated design and construction services, design services, feasibility studies, site planning, and landscape coordination for residential new construction, renovations, and additions.
Source: The Whitter Group
---
0 Comments